Rye Provides Scholarships for Singers
After a two-year hiatus due to the global pandemic, the All-State Youth Choir brought "the sound of music" to audiences this summer.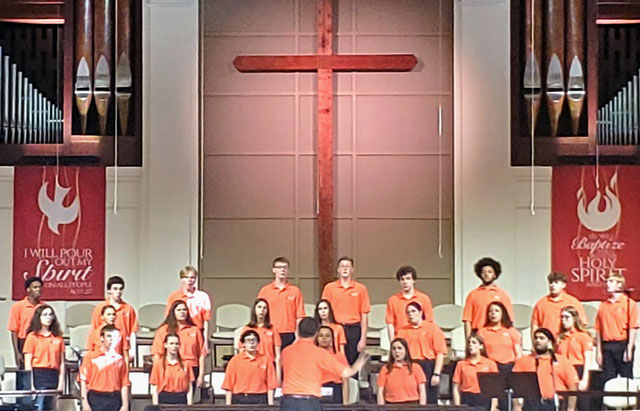 Over the years, the Rye Foundation has given thousands of dollars in scholarship support for the teenaged musicians.
In the past, the group has performed in Duke Chapel and aboard the Battleship USS North Carolina, as well as in churches and retirement homes throughout the state. This summer, the Choir traveled to Albemarle, Asheboro, Greensboro, Kannapolis, and Winston-Salem.
Phil Campbell, the minister of music at First Baptist Church in Lincolnton, is the long-time leader of the All-State Choir. He expressed his appreciation to the singers, their parents, volunteer leaders, choral director Shane Stephens of Lincolnton, and accompanist Michael McKnight of Greenville.
The theme verse was Psalm 104:33, which says, "I will sing unto the Lord as long as I live."
"This has been an emotional summer," stated Campbell. "Our singers have brought hope and encouragement to many people as they lifted their voices in song."
Since the Choir was established, over 1,000 singers have participated in the ministry. Leaders of the Rye Foundation firmly believe that their gifts are investments in the future.